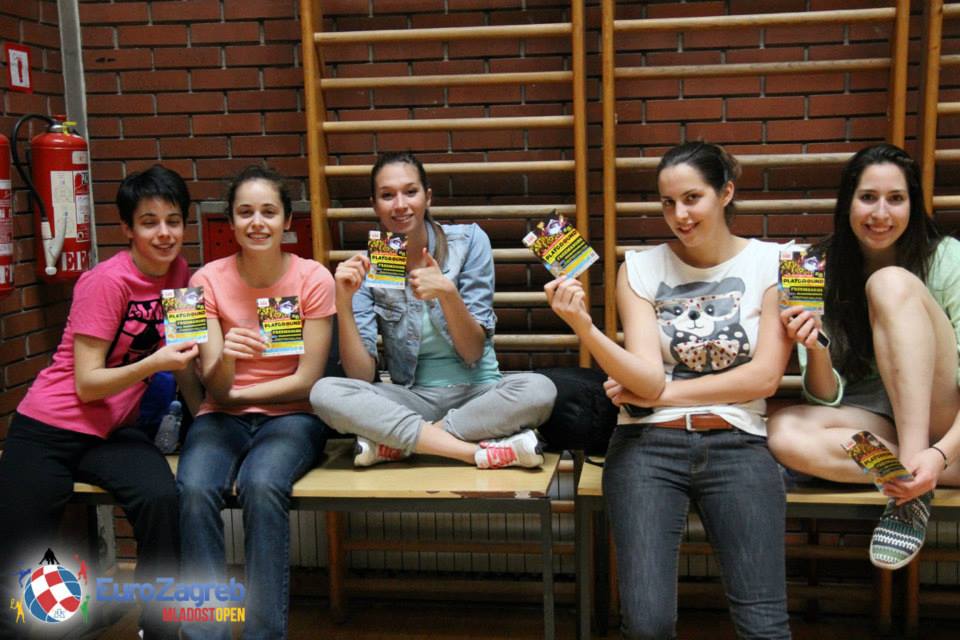 Published on: May 16, 2016
Zagreb is calling you, come and enjoy the international students tournament
The city with millions hearts is expecting a lot of young sport enthusiasts that have one goal – to participate in a students international tournament (from 9th to 12th June) which is gathering athletes from all over Europe and even wider. It's not only sport that counts, but the cultural promotion of Zagreb as well.
Except competing, there's an opportunity to meet, hang out, exchange experiences and the most important thing – have fun. The teams are made of competitors from Spain, Turkey, France, Lebanon, Great Britain, Kosovo, Kuwait…
We have a blank space waiting for you to be filled. :)
If you are fun to be around and communicative, we are giving you the opportunity to meet people from all around the world and become a part of a project with a positive vibe and a message. You can read the experience of our last year's volunteer, too: https://bit.ly/EuroZGvolunteer.
Positions we need:
Team leader:
English language is obligatory, other languages optional
Informing team members about news about the tournament
Guiding participants through the center of Zagreb
Coming to arranged locations on time
Helper at sports fields:
Helping judges
Helping sport managers
Hostesses:
hanging out with the participants
encouraging competitors to participate in social campaigns
If you found yourself in the given description, send us your personal information and the position you're applying for, until the 30th of May at: volunteers@eurozagreb.org.
P.S. Expect our call for a meeting that will be held until the 1st of June. There will be sports, fun, food and free parties (locations coming soon).
Facebook: https://www.facebook.com/EuroZagreb
Twitter: https://twitter.com/EuroZagreb
Instagram: https://www.instagram.com/eurozagreb
Website: https://www.eurozagreb.org/