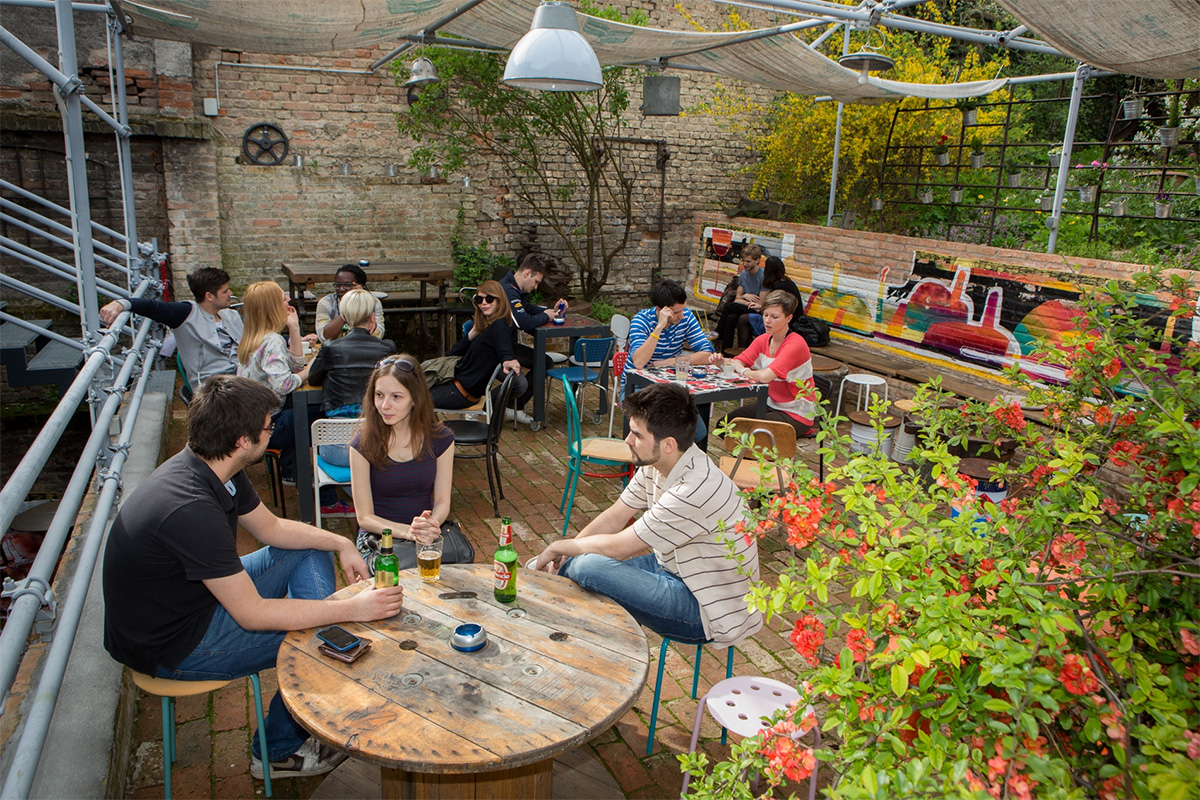 Published on: March 17, 2016
EuroZg pick: 5 bars in the city center
This is our pick of the top 5 bars, located in the city center, that you should visit during your stay in Zagreb.
1. Swanky Mint, Ilica 50
Swanky Mint is actually a part of a hostel. It's very popular among tourists, but also locals. The hostel is a former dry cleaning factory, and not only does it have a great interior, it also has a beautiful garden. In the morning feel free to come to relax, drink coffee, and in the afternoon - for a drink. Except that, it has a great crew, but you can check that out for yourself.
2. Mojo bar, wine rakija & co, Fra Grge Martića 5
It takes you only 5 minutes, by foot from the main square, to come there. A great place, with beautiful interior, mixed with modern and classic style. It has numerous types of wine and rakija, feel free to come and taste it! Except that, the music in the bar is great and you can hear a live band playing almost every day.
3. Bacchus Jazz Bar, Trg Kralja Tomislava 16
Bacchus is a retro jazz bar with live music on wednesdays, fridays and sundays. Its interior has a lot of great and antique stuff that are worth seeing, like radios and gramophones. During hot days you can sit in their lovely garden, too. You can come there to grab a cup of coffee and relax in the morning or come in the afternoon, to try their collections of rakija.
4. Krivi put, Savska cesta 14
Krivi put (Wrong Way) is an alternative bar that's not exactly in the city center, it's more of a 10 minute walk from it, but, it's a kind of place you come to and grab yourself a beer and enjoy. Also, it has a big terrace that is always full of people (enjoying their beer) during sunny days. Loud music, cool atmosphere, a lot of people and beer, sum it like that.
5. Alcatraz, Preradovićeva 12
Alcatraz is a place with great atmosphere that's always crowded with people. It has great music, good prices and party - everything you need after a long day. The bar is not that big, so later in the night people start to gather at the bar's terrace and on the street, and it stays that way until the late hours. Don't miss it while visiting Zagreb.