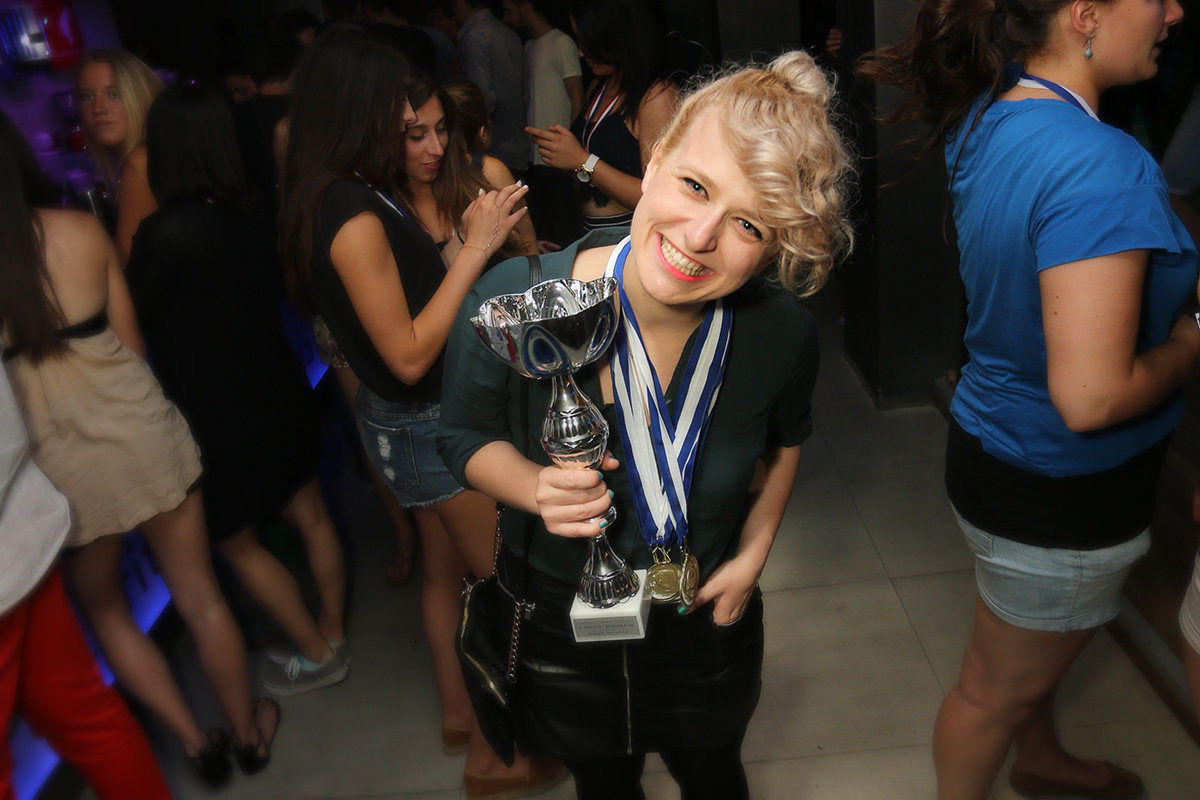 Published on: February 25, 2016
A volunteer's view on EuroZagreb
Volunteering is an altruistic activity where an individual or a group (organisation) provide services for no financial gain. But there is more to it; it can give healthy boost to your self-confidence, self-esteem, and life satisfaction. You are doing good for others and the community, which provides a natural sense of accomplishment. Your role as a volunteer can also give you a sense of pride and identity. And the better you feel about yourself, the more likely you are to have a positive view of your life and future goals.
So, what is the difference in volunteering at EuroZagreb? It gives you a chance to hang out with young people all around the world, making memorable friendships and unforgettable experience for 4 days. Maja, the last year's volunteer, gave her thoughts on the tournament and volunteering at it: "Eurozagreb is a tournament that attracts students from all around the world, but mostly Europe and includes different types of sports; including volleyball, futsal, basketball, cheerleading, etc. It was a good way to learn something new, hang out with a lot of students from all over the world, and of course, partying with them at organized Eurozagreb parties. It was also a good way to improve your communication and organization skills."
As we said it before, volunteering is a great way for meeting new people and making new friendships, so don't hesitate to become a part of Eurozagreb, as Maja explained: "I would suggest every student to become a part of Eurozagreb volunteer team, it's a chance to participate in something good, meet a lot of students, and as I said – it's a great way to improve communication and organization skills. And after all, when was volunteering a bad idea? :)"